Experienced COO joins tech start-up on a mission to help small firms tackle climate change
Spherics, the Bristol start-up enabling businesses to understand their carbon footprint, has appointed Marina Traversari as its chief operating officer.

Spherics uses cloud-based carbon accounting software to support making net zero a reality.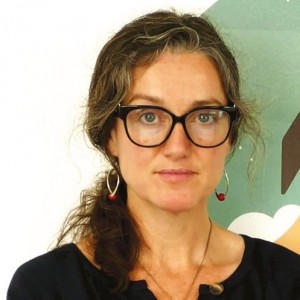 The software measures the carbon footprint of companies and their supply chains to better identify opportunities to reduce emissions.
Marina, pictured, joins from the Facebook-led Telecom Infrastructure Project, where she led the Global Ecosytem Accelerator Centres.

She also holds roles as the COO of Switch on the Future and Innovation Advisor to Cheltenham Borough Council for the Golden Valley Development.

A former chair of Gapsquare, the Bristol firm using analytics software to help businesses close their gender pay gap which was acquired by Xpert HR in August, she also sits on the advisory boards of TechSPARK and Bristol City Council's One City economy & digital.

Marina said: "Spherics is tackling the greatest threat humanity has ever faced – the climate emergency.

"We can't tackle something if we don't fully understand our impact on it. Spherics takes a scientific approach to helping companies to quantify and address their carbon footprint.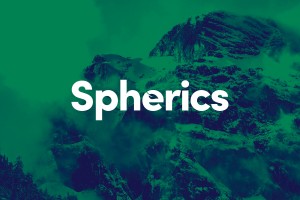 "It's a cause I passionately support and it's exciting to be part of a company using technology and science to address it."

Spherics CEO George Sandilands added: "With a proven track record in managing relationships and partnerships, breaking down social barriers and championing equality and diversity, Marina is a perfect fit for our growing team."

Spherics, which has been backed by Innovate UK funding and other seed capital, can help businesses measure and reduce their carbon emissions, in minutes, from as little as £9 per month.
Its commitment to helping businesses embrace accountability in the face of the climate crisis has earned it a coveted Tech Nation Rising Star award in February. 
Spherics' platform automates the collection of data from accounting software and other sources to produce a robust carbon assessment, helping SMEs understand their impact and what that means in the bigger picture.
Spherics then analyses data against industry trends and comes up with simple choices to reduce the firm's impact. The data and tools enable companies to confidently report, accredit and demonstrate a positive brand story by embracing accountability.
The platform links to popular cloud-accounting service providers such as Xero, Quickbooks, Sage and uses transactional data, supported by other data integrations to build up a robust carbon impact.
Companies can then track and monitor their environmental impact over time and set goals for future reductions. 
Experienced COO joins tech start-up on a mission to help small firms tackle climate change