Former Mazars tax operations manager joins ForrestBrown as associate director
ForrestBrown, the Bristol-based market-leading research and development tax relief consultancy, has appointed Chloé Palmer as an associate director.

Chloé, pictured, will be working on a wide range of strategic projects to support the next phase of ForrestBrown's growth.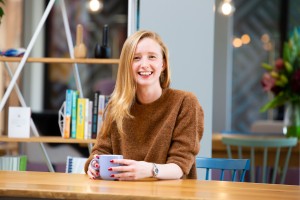 She has joined from national accountancy firm Mazar's London office, where she spent nearly 11 years.

A qualified Chartered Tax Adviser, she held a number of roles at Mazars, most recently as senior tax operations manager working for its UK head of tax and focused on business strategy and development.

She has experience in a number of business functions including business development, marketing and finance.

Chloé said: "I look forward to drawing on my experience to bring strategic insight to a number of business functions across ForrestBrown, helping us to achieve our ambitious plans for the business.

"ForrestBrown has a fantastic reputation as the market leader in the R&D tax advice industry and I'm excited by the opportunity to help build on our position."

ForrestBrown managing director Sara Brigden added: "Chloé's appointment is part of our commitment to continue to provide best-in-class R&D tax advice to innovative UK businesses.

"R&D tax relief is experiencing a period of change, with the ongoing consultation, focus from HMRC on tackling abuse and the impact of the Covid-19 pandemic still being felt across all sectors.

"Our team are leading change in our industry, so it's certainly an exciting time for her to join."

ForrestBrown, the UK's leading consultancy of its kind, has grown rapidly since Simon Brown launched it in 2013 after identifying an acute need from innovative companies for highly targeted R&D tax credit advice.

It was acquired in 2018 by alliantgroup, the premier provider of tax credits and incentives in the US, and now has more than 120 staff across its offices in Bristol, London and Glasgow.

Further growth is planned for early next year, including recruiting a raft of experienced senior tax roles to help further develop the business nationally.
Former Mazars tax operations manager joins ForrestBrown as associate director